Career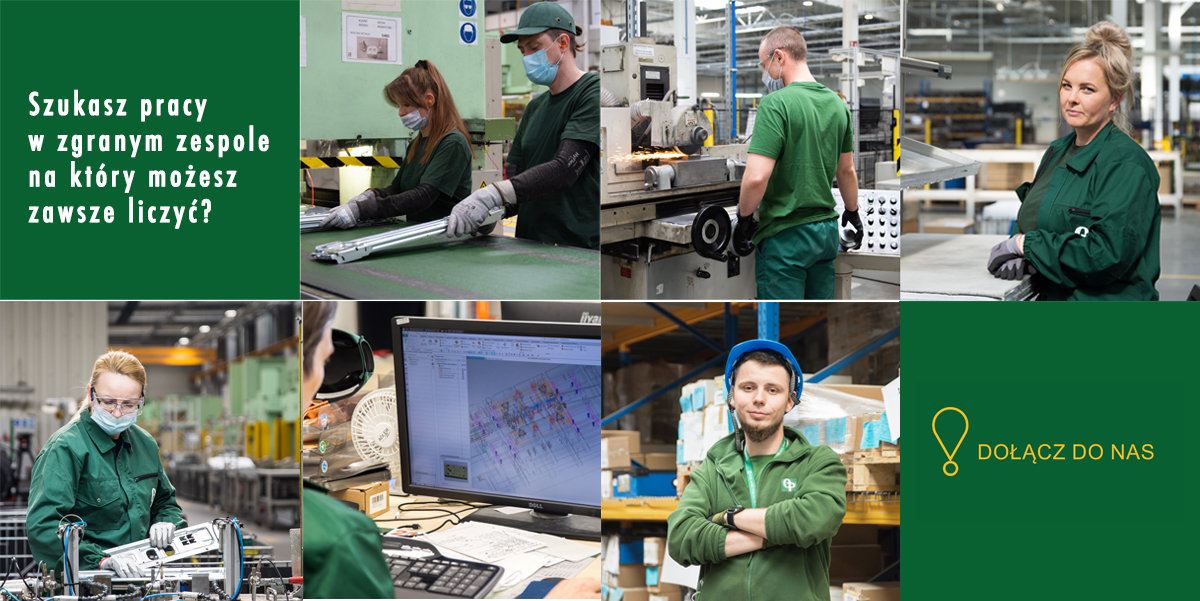 Are you not afraid of challenges? Do you have experience working in the sector or want to gain it? Do you have an analytical mind? Do you want to join a company with an established position in the global market?Join us!
See how we work:
→ Production department (film)
Current job offers:
→ Mechanic
→ Sales Development Specialist
→ Supplier Quality Assurance Specialist
→ Quality Assurance Specialist
We offer the following to our employees: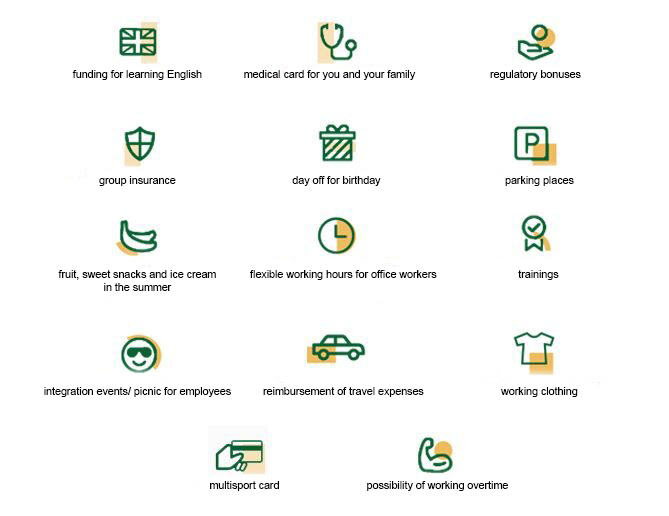 INFORMATION
1. Your personal data is administered by Poland Tokai Okaya Manufacturing sp.z o.o. with its registered office in Ostaszewo (Ostaszewo 57 G, 87-148 Łysomice), entered into the register of entrepreneurs kept by the District Court in Toruń, 7th Economic Division of the National Court Register as number 0000263723, with its share capital in the amount of PLN 35 005 000.00 NIP: 956-218 -01-53 REGON: 340208349.
2. For protection of your personal data, you can contact us at the following e-mail address: rodo@ptom.com.pl, on the phone number 56-652 46 00 or in writing to the address of our registered office as indicated above.
3. Your personal data will be processed for the purposes of conclusion of an employment contract or a civil law contract (Article 6 (1) (b) of the GDPR).
4. Your personal data will not be transferred to any other recipients or third countries.
5. We will store your data for the period of the recruitment process. In justified cases, your data may be stored for a longer period of time.
6. According to the GDPR, you have the right to:
a) access to your data and receive a copy of the same,
b) rectify (current) your data,
c) remove, restrict or object to processing of your data,
d) transfer your data.
7. In accordance with the GDPR, you are also entitled to lodge a complaint with the President of the Personal Data Protection Office.
8. Conclusion of a contract is conditioned upon provision of your persona data. Provision of your data is voluntary, however, a failure to do so will result in necessary preliminary rejection of your application.
9. Please be advised that we do not make automated decisions and your data is not profiled.